Ottfried Fischer bei seiner Show "Ottis Aquarium" treffen
Description
Mit der Kabarettsendung "Ottis Aquarium" kehrte Ottfried Fischer ins Fernsehen zurück. Das halbstündige Format, in dem er sich mit jeweils zwei Gästen ein Rededuell zu einem abwechselnd aktuellen und "philosophischen" Thema liefert, läuft einmal monatlich auf Sky. Im Rahmen unserer großen Charity-Weihnachstauktion, die wir gemeinsam mit Sky durchführen, dürfen wir einen besonderen Blick hinter die Kulissen von "Ottis Aquarium" versteigern – denn Sie und Ihre Begleitung treffen den Kult-Komiker am 01. März 2016 zu einem persönlichen Meet & Greet. Im Anschluss erleben Sie die Sendung live im Wirtshaus am Hart und nehmen als Andenken ein Otti Goody Bag mit nach Hause. Bieten Sie mit und sichern Sie sich zu Weihnachten dieses einmalige und unvergessliche Treffen mit einem DER deutschen Komiker!
Entdecken Sie bei uns auch weitere ausgefallene Geschenke für den guten Zweck!
Additional details
Sie bieten auf etwas, das Sie nicht kaufen können: Ein Treffen mit Ottfried Fischer im Rahmen seiner Show "Ottis Aquarium".
Tickets zur Sendung für zwei Personen
Location: Wirtshaus am Hart, München
Inklusive Essen und Trinken
Otti Goody Bag
Gäste Christian Ude und Uli Bauer (Änderungen vorbehalten)
Termin: 01. März 2016 (abends)
Eigene Anreise
Ohne Übernachtung
Diese Versteigerung ist Bestandteil unserer Sky Charity-Weihnachtsauktionen. Den Auktionserlös leiten wir direkt an die Sky Stiftung weiter. Sport und Bewegung sind wichtige Bausteine für eine gesunde geistige und kognitive Entwicklung bei Kindern und Jugendlichen. Die Sky Stiftung setzt sich dafür ein, dass junge Menschen aus allen sozialen Schichten die Möglichkeit haben Sport zu treiben, denn "Jedes Kind hat das Recht auf Bewegung".
Charity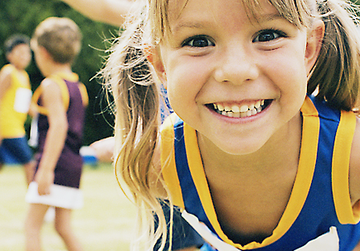 Sky Foundation: We make Children fit for Life
We make children fit for life
Not only in developing countries, but also in Germany, many children live in poverty. This poverty is displayed by a lack of material property or a lack of a balanced diet, but also a lack of exercise. Often, children in socially deprived families or children with disabilities are not having any access to sports offers. Therefore, Sky supports projects enabling all children to take part in sports.