Die Bogner Olympia-Jacke von Felix Loch
Description
Bei den Olympischen Winterspielen 2014 in Sotschi gewann der deutsche Rennrodler Felix Loch zweimal Gold. Insgesamt ist er damit dreifacher Olympiasieger, achtfacher Weltmeister, Europameister sowie vierfacher Gesamtweltcupsieger. An der Seite unserer Olympia-Wintersportler steht seit 1952 das Lifestyle-Unternehmen Bogner, das das deutsche Alpine-Ski-Nationalteam einkleidet. Und vielleicht bald auch Sie? Für den guten Zweck haben Sie nun die Chance, die Original Bogner-Olympiajacke von Felix Loch in den Farben gelb, grün und blau zu ersteigern. Dieses einzigartige Modell ist der optimale Begleiter für die kalte Jahreszeit: Auf und neben der Piste hält die Jacke nicht nur warm, sondern kleidet Sie auch noch stilsicher. Ersteigern Sie die Jacke von und für Profis!
Entdecken Sie bei uns auch weitere einzigartige Geschenke für den guten Zweck!
Additional details
Sie bieten für etwas, das Sie nicht kaufen können: Die Bogner Olympia-Jacke von Felix Loch.
beflockt mit "Sotchi 2014" und dem Olympia-Logo
Marke: Bogner
Farbe: gelb/grün/blau
inkl. Autogrammkarte
Diese Versteigerung ist Bestandteil unserer Sky Charity-Weihnachtsauktionen. Den Auktionserlös leiten wir direkt an die Sky Stiftung weiter. Sport und Bewegung sind wichtige Bausteine für eine gesunde geistige und kognitive Entwicklung bei Kindern und Jugendlichen. Die Sky Stiftung setzt sich dafür ein, dass junge Menschen aus allen sozialen Schichten die Möglichkeit haben Sport zu treiben, denn "Jedes Kind hat das Recht auf Bewegung".
Charity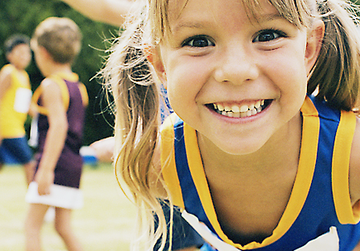 Sky Stiftung: Wir machen Kinder fit fürs Leben
We make children fit for life
Not only in developing countries, but also in Germany, many children live in poverty. This poverty is displayed by a lack of material property or a lack of a balanced diet, but also a lack of exercise. Often, children in socially deprived families or children with disabilities are not having any access to sports offers. Therefore, Sky supports projects enabling all children to take part in sports.