Steiff Charity Auction in support of UNICEF: A Teddy Bear designed by Bruce and Emma Willis
Description
The philosophy of company founder Margarete Steiff, 'For children, only the best is good enough', is still the heart of the activities of the traditional company, located in Giengen. For this reason, Steiff is celebrating the teddy bear's 120th birthday with a special charity initiative "To bear a helping hand", the proceeds of which will go to the United Nations Children's Fund (UNICEF). Limited-edition Teddy bears created for this project are designed by celebrities and well-known brands, thus making each one a one-of-a-kind treasure. Fashion and Accessory Design students from Pforzheim University School of Design as well as the students of the Faculty of Textiles at the TEXOVERSUM of Reutlingen University teamed up with the international personalities to create the bears. Each one of them is absolutely unique! Bid here on the Teddy of Hollywood star Bruce Willis and his wife Emma – a tribute to Bruce Willis best-known role as cop John McClane in "Die Hard"!
Discover more unique auctions for the good cause!
read more
Additional details
You bid on a unique piece: a Steiff Teddy bear designed by Bruce and Emma Willis.
One-of-a-kind Teddy bear, handmade especially for this charity auction
Unique design by Bruce and Emma Willis
Hand-signed on the paw
Implementation in cooperation with the University of Applied Sciences Pforzheim
with the famous button in the ear
made of alternative hemp material
Height: 40 cm
Certificate of authenticity is enclosed
The proceeds of the auction will be donated directly, without any deduction of costs, to UNICEF, which will use the funds – in equal parts - to support the Ukraine emergency response and the international "Let us Learn" education initiative.
All designers and creative designs were exclusively selected (and developed) by Steiff. UNICEF does not endorse any company, brand, product, service or design.
read more
Charity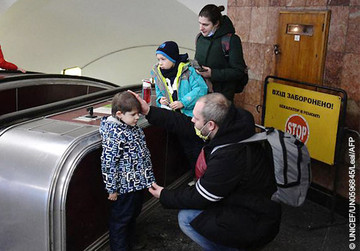 UNICEF emergency responseaid for children in Ukraine and neighbouring countries
The situation in Ukraine and the region continues to be devastating and the on-going violence has created a child rights crisis. Children are in urgent need of support. UNICEF is working in Ukraine and many neighbouring countries to provide families - who have fled the war - with medical care, psychosocial and educational support, and urgently needed relief supplies. UNICEF and its partners have set up contact points for families. In refugee-hosting countries, UNICEF is supporting governments to ensure access to services, protection and social assistance for Ukrainian children, their families and host communities.