Elyas M'Barek's worn Pullover from the Sky Christmas TV Spot
Description
Sky feiert auch 2017 gemeinsam mit seinem Testimonial Elyas M'Barek Weihnachten: In der aktuellen TV-Kampagne ist der Star während einer vorweihnachtlichen Reise zu sehen, die ihn sinnbildlich durch einen überdimensionalen Adventskalender führt. Und wir dürfen im Rahmen der Charity-Weihnachtsauktion, die wir gemeinsam mit Sky durchführen, etwas Einmaliges direkt aus dem Spot versteigern: Den Pullover, den Elyas M'Barek im Spot trägt. Bieten Sie mit und sichern Sie sich dieses begehrte Kleidungsstück, das Sie garantiert nirgendwo kaufen können!
Entdecken Sie bei uns auch weitere einzigartige Weihnachtsgeschenke für den guten Zweck!
Additional details
Sie bieten auf ein begehrtes Kleidungsstück: Den von Elyas M'Barek getragenen Pullover.
Der Schauspieler trug den Pulli beim Dreh des aktuellen Weihnachtsspots des Senders Sky
Größe S
Marke: WEEKDAY
Nicht nur in Entwicklungsländern, auch in Deutschland leben viele Kinder in Armut. Diese Armut zeigt sich durch materielle Einschränkungen oder den Mangel an vitamin- und ballaststoffreicher Ernährung, aber auch durch den Mangel an Bewegung. Häufig sind es Kinder aus sozial schwachen Familien oder Kinder mit einer Behinderung, die keinen Zugang zu Sportangeboten haben. Sky unterstützt deshalb Projekte, die allen Kindern eine Teilhabe am Sport ermöglichen. Die Erlöse aller Sky-Auktionen werden an folgende Organisationen weitergeleitet: die interkulturelle Straßenfußball-Liga "buntkicktgut", Active learning e.V., brotZeit e.V., Franziska van Almsick Schwimmkids e.V., Special Olympics Bayern e.V. und Special Olympics Deutschland e.V.
Charity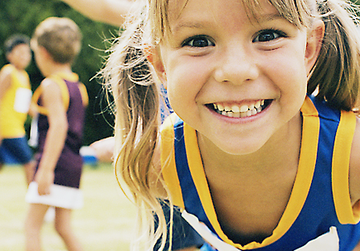 Sky Foundation: We make Children fit for Life
We make children fit for life
Not only in developing countries, but also in Germany, many children live in poverty. This poverty is displayed by a lack of material property or a lack of a balanced diet, but also a lack of exercise. Often, children in socially deprived families or children with disabilities are not having any access to sports offers. Therefore, Sky supports projects enabling all children to take part in sports.