Meet the new Sky Commentator Frank Buschmann when commenting at the Stadium
Description
Prominente Verstärkung für Sky: Frank Buschmann, oder auch Buschi, berichtet seit dieser Saison mit aus den Fußball-Stadien und kommentiert die Spiele der Bundesliga. Gleich zu Beginn seiner Tätigkeit unterstützt auch er die große Charity Weihnachtsauktion, die wir gemeinsam mit Sky durchführen: Sie haben die einmalige Chance, ihn im Rahmen eines Stadioneinsatzes für Sky zu treffen. Im Anschluss erleben Sie das Spiel live im Stadion und machen so Ihren Fußball-Tag perfekt!
Entdecken Sie bei uns auch weitere einzigartige Weihnachtsgeschenke für den guten Zweck!
Additional details
Sie bieten auf ein besonderes Erlebnis: Ein Treffen für zwei Personen mit Sky-Kommentator Frank Buschmann bei einem seiner Bundesliga-Einsätze.
Sie treffen den Sportkommentator bei seiner Arbeit
Im Anschluss: Spiel live im Stadion
Termin und Ort in Absprache. Termin und Ort abhängig von der Einsatzplanung
Mindestalter 18 Jahre
Das Meet & Greet muss bis zum Saisonende 2017/18 eingelöst werden
Eigene Anreise
Ohne Übernachtung und Verpflegung
Nicht nur in Entwicklungsländern, auch in Deutschland leben viele Kinder in Armut. Diese Armut zeigt sich durch materielle Einschränkungen oder den Mangel an vitamin- und ballaststoffreicher Ernährung, aber auch durch den Mangel an Bewegung. Häufig sind es Kinder aus sozial schwachen Familien oder Kinder mit einer Behinderung, die keinen Zugang zu Sportangeboten haben. Sky unterstützt deshalb Projekte, die allen Kindern eine Teilhabe am Sport ermöglichen. Die Erlöse aller Sky-Auktionen werden an folgende Organisationen weitergeleitet: die interkulturelle Straßenfußball-Liga "buntkicktgut", Active learning e.V., brotZeit e.V., Franziska van Almsick Schwimmkids e.V., Special Olympics Bayern e.V. und Special Olympics Deutschland e.V.
Charity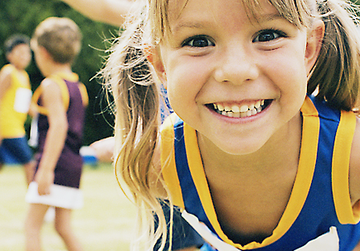 Sky Foundation: We make Children fit for Life
We make children fit for life
Not only in developing countries, but also in Germany, many children live in poverty. This poverty is displayed by a lack of material property or a lack of a balanced diet, but also a lack of exercise. Often, children in socially deprived families or children with disabilities are not having any access to sports offers. Therefore, Sky supports projects enabling all children to take part in sports.