Straight from Bayern Munich versus BVB: Marius Wolf's Worn and Signed BVB Shirt
Description
This year's giants summit Bayern Munich versus Borussia Dortmund on match day 28 of the German football Bundesliga was marked by the support for Olympian and Paralympian athletes. Both top clubs show their respect for the athletes boosted by the Stiftung Deutsche Sporthilfe and straight after the final whistle, they donated their shirts worn in the top match. Join in bidding and get now Marius Wolf's worn shirt; an absolutely unique football collectible for a good cause!
Check out our other unique auctions, all for a good cause!
read more
Additional details
You're bidding on something you can't buy: Marius Wolf's worn shirt from "German Clasico" Bayern Munich versus Borussia Dortmund.
Official shirt of 2018/19
Originally signed
Worn on 6 April 2019
Brand: Puma
BVB logo embroidered on the chest
Includes original badges on the arms
Slim fit
Size: L
Includes shirt number 27
Colour: black/yellow
The entire proceeds of the auction "Straight from Bayern Munich versus BVB: Marius Wolf's Worn and Signed BVB Shirt", without any deducted costs, will go straight to the Stiftung Deutsche Sporthilfe.
read more
Charity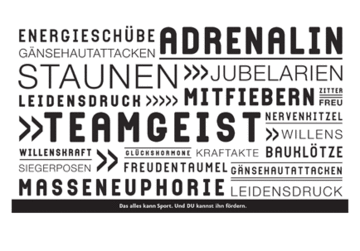 Stiftung Deutsche Sporthilfe
Effort. Fairplay. Cooperation. The principals of sports empower our country
Currently, about 3,800 successful and promising budding athletes and sport stars from more than 50 sports are supported by the Deutsche Sporthilfe, a private initiative. 90 per cent of all German medals won in European championships or world championships were won by supported athletes.