Clinton Global Initiative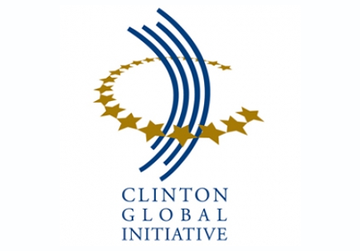 Since the end of his term as the 42nd President of the United States of America, Bill Clinton is campaigning actively for the common welfare. He wants to change what he experienced too often during his term: urgent subjects have been discussed, but a concrete result was missing. Bill Clinton saw his duty and thus founded the Clinton Global Initiative (CGI). The CGI aims to battle the negative effects of the globalisation. Clinton is using his influence to inform about problems like HIV and AIDS in developing countries and to make the free access to education possible. For this, the members of the CGI develop practical solutions for elementary global questions, so-called "Commitments to Action".
Das Projekt der Clinton Global Initiative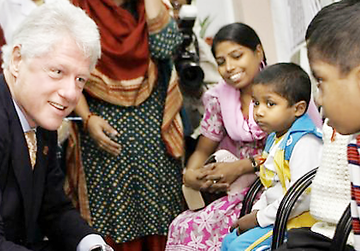 CHAI: Clinton HIV/Aids Initiative
Bill Clinton plays a significant role in the battle against AIDS with his foundation
Worldwide, 33.4 million people live with HIV or AIDS. Every day, 7,400 people are newly infected with the HI virus. HIV/Aids is a worldwide pandemia and subverts social and economic aims in developing countries where more than 90 per cent of the population live with HIV or AIDS.