Ricky Martin bei seinem einzigen Deutschland-Konzert treffen
Description
Er hat es mit Songs wie "Livin' La Vida Loca" zu Weltruhm gebracht: Am 9. Juli spielt Ricky Martin bei der "Arena of Pop" sein einziges Deutschland-Konzert. Vor dem Mannheimer Schloss wird der Latin-Star, der an Preisen alles gewonnen hat, was die Musikwelt zu bieten hat, und einen Stern auf dem Walk of Fame "besitzt", zigtausend Fans begeistern. Doch den Volltreffer landen nur Sie – denn nur für Sie öffnet Ricky Martin die Tür zu einem Meet & Greet.
read more
Additional details
Sie erleben etwas, das Sie nicht kaufen können: Ricky Martin bei seinem einzigen Deutschland-Konzert treffen: Am Samstag, 9. Juli 2011, treffen Sie und Ihre Begleitung Ricky Martin vor oder nach seinem Auftritt bei der "Arena of Pop" in Mannheim. Der Latin-Star ist der Headliner des größten Popfestivals im Südwesten. Ricky Martins Auftritt ist der einzige auf deutschem Boden im Rahmen seiner "Música + Alma + Sexo"-Welttournee, die gerade in den USA begonnen hat. Er tritt zirka gegen 21 Uhr auf. Die "Arena of Pop" kostet keinen Eintritt. Weitere Acts: Sunrise Avenue, Laith Al-Deen, Frida Gold, Adoro, Kolor, Spielgeldmillionäre und The Skaletons. Eigene Anreise. Ohne Übernachtung. Den Auktionserlös leiten wir direkt, ohne einen Cent Abzug, an die Stiftung "Kinder unterm Regenbogen" weiter, die damit ihr Hilfsprojekt Tigerherz – Wenn Eltern Krebs haben unterstützen möchte.
read more
Charity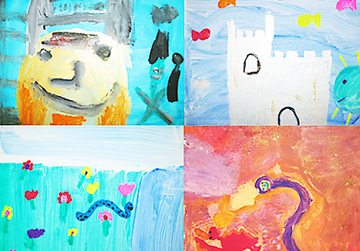 Kinder unterm Regenbogen
Non profit organisation by Radio Regenbogen
The aims of Kinter unterm Regenbogen are the promotion of general aid projects, direct emergency aid in case of catastrophes, the financial support of institutions and monetary help for children and their families affected by strokes of fate and living in the transmission area.