"Helfen hilft": Gemälde von Wolfgang L. Obleser
Description
Der Förderverein für krebskranke Kinder Freiburg setzt sich seit 30 Jahren unermüdlich für die Belange krebskranker Kinder ein. "Helfen hilft" lautet das Motto des Vereins, dank dessen selbstloser Arbeit ein Elternhaus gebaut, ein Klinikanbau mitfinanziert oder ein dringend benötigter Magnet-Resonanz-Tomograph (MRT) gekauft werden konnte.
read more
Additional details
Sie bieten für etwas, das Sie nicht kaufen können: Gemälde "Bretagne" von Wolfgang L. Obleser. Motiv: Hotel und Malquartier in Cancale/Bretagne, wo Obleser beim deutschen Dozenten Gerd Ruhland seine Kunst vertiefte. Öl/Acryl auf Leinwand. Ungerahmt. Maße: 120 x 80 cm. Wolfgang L. Obleser ist Vorstandsmitglied des Fördervereins für krebskranke Kinder Freiburg. Den Auktionserlös leiten wir deshalb direkt, ohne einen Cent Abzug, an den Förderverein weiter zugunsten der Kinderkrebsklinik Freiburg.
read more
Charity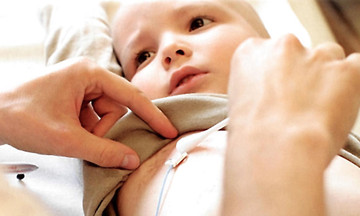 Kinderkrebsklinik Freiburg
Motto of the booster club for children suffering from cancer in Freiburg: Helping helps
The diagnosis of cancer pulls the rug out from under many families. Concerned people experience contrast baths between agony and hope. For more than three decades, the friends of the children's cancer clinic in Freiburg apply for the needs of children suffering from cancer.