Tube Amp Doctor stiftet Röhrenquartett 6L6GCM-STR REDBASE™
Description
Einzigartige Musikauktionen zu Gunsten der Ukraine: In Kooperation mit den deutschen Musikmagazinen "Gitarre&Bass" und "GrandGtrs" hat der Musikinstrumentenhersteller Nik Huber Guitars die große Spendenaktion "Gear for Hope" zur Unterstützung ausgewählter Ukraine-Projekte gestartet. Es werden von Stars signierte Gitarren und hochwertiges Equipment versteigert - und hier können Sie sich etwas ganz Besonderes sichern: Klanglich erzeugt die TAD 6L6GCM-STR REDBASE™ die auch von der RCA-Blackplate 6L6GC Version bekannten kraftvollen, aber immer definierten Bässe, mit klaren, unaufdringlichen und trotzdem transparenten Höhen. In jeder Einstellung spricht die TAD 6L6GCM-STR REDBASE™ direkt und mit spürbarer Dynamik an, von butterweich und warm bis druckvoll und brachial, ohne je Details oder Tiefe zu verlieren. Damit bildet die TAD 6L6GCM-STR ein wirkungsvolles Upgrade für praktisch jeden Verstärker der 6L6GC oder 5881 Röhren verwendet. Bieten Sie mit und lassen Sie sich diese Chance für den guten Zweck nicht entgehen!
Entdecken Sie bei uns auch weitere einzigartige Auktionen für den guten Zweck!
Unique music auctions in favor of Ukraine: In cooperation with the German music magazines "Gitarre&Bass" and "GrandGtrs", the musical instrument manufacturer Nik Huber Guitars has started the big fundraising campaign "Gear for Hope" to support selected Ukraine projects. Star-signed guitars and high-quality equipment will be auctioned off - and here you can secure something very special: sonically, the TAD 6L6GCM-STR REDBASE™ produces the powerful but always defined basses also familiar from the RCA Blackplate 6L6GC version, with clear, unobtrusive yet transparent highs. In every setting, the TAD 6L6GCM-STR REDBASE™ responds directly and with noticeable dynamics, from buttery and warm to punchy and brute, without ever losing detail or depth. This makes the TAD 6L6GCM-STR an effective upgrade for virtually any amplifier that uses 6L6GC or 5881 tubes.
read more
Additional details
Sie bieten auf etwas ganz Besonderes: TAD 6L6GCM-STR REDBASE™ Quartett.
Premium gematchtes Quartett 6L6GCM-Endstufenröhren
Gefertigt streng nach TAD Vorgaben und Spezifikationen
Tonal steht die TAD 6L6GCM den besten NOS Röhren in nichts nach
Seidige Höhen
Perfekt für lebendige Clean-Sounds
Getestet, gematcht und selektiert in Handarbeit bei TAD in Deutschland
Den Erlös der Auktion "Gear for Hope" leiten wir direkt, ohne Abzug von Kosten, an dieUkraine-Nothilfe von "Ärzte ohne Grenzen", "Uno Flüchtlingshilfe", "Deutsches Rotes Kreuz" und "Aktion Deutschland hilft" weiter.
You are bidding on something very special: TAD 6L6GCM-STR REDBASE™ Quartet:
Premium matched quartet 6L6GCM power amp tubes.
Manufactured strictly to TAD specifications and requirements
Tonally, the TAD 6L6GCM is in no way inferior to the best NOS tubes
Silky highs
Perfect for lively clean sounds
Tested, matched and selected by hand at TAD in Germany
We will forward the proceeds of the auction "Gear for Hope" directly, without deduction of costs, to the Ukraine emergency aid of "Doctors without Borders", "Uno Refugee Aid", "German Red Cross" and "Aktion Deutschland hilft".
read more
Charity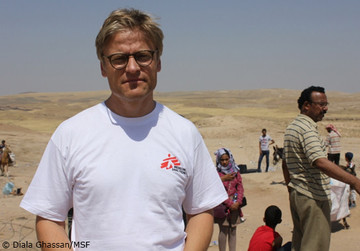 Ärzte ohne Grenzen
Medizinische Nothilfe in Krisengebieten
Als medizinische Nothilfeorganisation ist Ärzte ohne Grenzen weltweit in vielen Regionen und Kontexten im Einsatz und behandelt unterschiedlichste Krankheiten. Zehntausende humanitäre Helfer und Helferinnen sind in über 70 Ländern vor Ort und engagieren sich auch langfristig dafür, die Notlagen in den Krisengebieten zu verbessern. Aktuell ist die Organisation verstärkt im Kampf gegen das Coronavirus im Einsatz.