Unforgettable Rally Experience: Starting Spot for the 20th Silvretta Classic
Description
2017 the Silvretta Classic Rally is celebrating a very special jubilee because the oldtimer summit will take place for the 20th time. Also this year people and material will be challenged on wonderful routes over passes in Vorarlberg in a particular manner. The hearts of car enthusiasts will beat faster when exactly at 12 o'clock on July 6th about 180 classic cars start their three-day journey from Partenen, Austria. Pre-war models, precious rarities from the 1950s and 1960s as well as cars from the 1970s and 1980s will then complete splendid mountain stages and therefore revitalize the great eras of automotive history! Absolute highlights are the Bielerhöhe, the Kaunertal Glacier, the Bregenz Forest and the Furkajoch. Now you have the chance to experience the incomparable charm of this rally at first hand: So join the bidding for a good cause and secure yourself exclusively the last of the sought-after starting spots. An unforgettable experience for you and your companion is guaranteed!
Discover more of our one of a kind auctions all for a good cause!
read more
Additional details
You are bidding on a legendary road trip: A starting spot for two persons for the "Silvretta Classic Rallye Montafon 2017".
Date: July 6th to 9th, 2017
Three stages through Vorarlberg, Start in Partenen/Austria

Stage 1 over 116 kilometers (Bielerhöhe)
Stage 2 over 317 kilometers (Kaunertaler Gletscher)
Stage 3 over 162 kilometers (Bregenzer Wald, Furkajoch)

Farewell morning pint in the Hotel Adler in St. Gallenkirch on the final day
Find the complete route plan and timetable here. Timetable is subject to modifications.
Eligible are classic cars bulit before December 31st 1977, with road approval and/or with red number plates. For the Youngtimer segment classic cars bulit until 1997 are allowed. Replicas or cars with non-contemporary modifications cannot be taken into consideration.
Travel and overnight accommodation not included
The proceeds from the auction "Unforgettable Rally Experience: Starting Spot for the 20th Silvretta Classic" will be passed on in full, without any deductions, directly to Traumahilfe für Flüchtlingskinder in Sachsen.
read more
Charity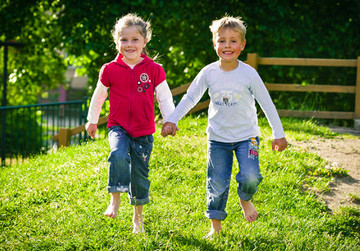 DRK Kinderhilfsfonds Sachsen
"Because children are future"
Following the principle "Helping in the dimension of misery", the Kinderhilfsfonds Sachsen supports children, youths and families in need and not obtaining help by public or other institutions. Especially, quick, uncomplicated financial help for children, youths and families in urgent emergencies is provided.