Attend the Presentation of the German Media Prize to Barack Obama
Description
On May 25th the German Media Prize 2016 will be awarded to Barack Obama. The former President of the United States of America will be honored as an outstanding and globally recognized representative of international politics over the past decade. Now you and an accompanying person have the unique opportunity to attend the exclusive award presentation because we auction off an invitation for two including participation in the subsequent get-together in the Medici restaurant where about 100 selected guests from business, society and politics will be present. Enjoy an evening you will surely never forget!
Discover more of our one of a kind auctions all for a good cause!
read more
Additional details
You are bidding on an exclusive award ceremony: An invitation for two persons for the presentation of the 25th German Media Prize to Barack Obama.
Date: May 25, 2017
Venue: Kongresshaus and Medici restaurant, Baden-Baden
Travel and overnight accommodation not included
The proceeds from the auction "Attend the Presentation of the German Media Prize to Barack Obama" will be passed on in full, without any deductions, directly to Kinderkrebsklinik Freiburg.
read more
Charity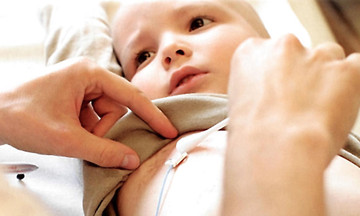 Kinderkrebsklinik Freiburg
Motto of the booster club for children suffering from cancer in Freiburg: Helping helps
The diagnosis of cancer pulls the rug out from under many families. Concerned people experience contrast baths between agony and hope. For more than three decades, the friends of the children's cancer clinic in Freiburg apply for the needs of children suffering from cancer.