From the Supersport World Championship Driver Sandro Cortese: His Worn Leather Combination
Description
Sandro Cortese is one of the best motorcycle race drivers. Currently, he is competing in the Supersport World Cup. From his race in Misano/Italy, he has now donated a very personal souvenir: his worn and signed leather combo. Bid now and secure this unique souvenir of the 3rd position of Sandro Cortese!
Discover more unique auctions for a good cause!
Additional details
You bid on a motorcycle race souvenir: the worn and signed leather combo of the motorcycle race driver Sandro Cortese.
Worn at the race in Misano/Italyi on July, 8th, 2018
Hand signed
The proceeds of the auction "Motorcycle Driver Sandro Cortese Donates his Leather Combo" go directly and without any deductions to the Ernst Prost Foundation.
Charity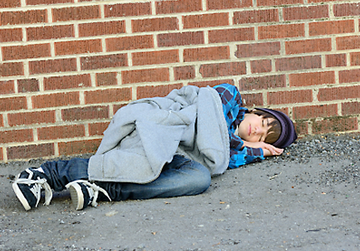 Straßenkinder e.V.
Get street children back to society
One of the biggest problems of the present society are children and youths growing up without any social ties: lost children. This is also shown by the high number of street children in Germany. A number of around 9,000 teenagers and young adults are estimated to live rough.