Unique Collectible: UNICEF Ball signed by Mats Hummels
Description
Mats Hummels is not only very successful with FC Bayern München, but also as a national player for Germany. He has often taken responsibility and he has shown several times that he is one of the pillars in Jogi Löw's team. But also when not being on the field, the world champion shows greatness and campaigns as a UNICEF ambassador for girls and boys suffering from war and flight. Currently, the exceptional football player donates a great collectible in order to support the aid organisation: an original UNICEF football with his signature. Bid now for a good cause and secure this beautiful souvenir of Mats Hummels!
Discover more unique auctions for a good cause!
read more
Additional details
You bid on a nice football souvenir: a football signed by Mats Hummels.
Printed with "Unicef Gemeinsam für Kinder"
Colour: white/blue
The proceeds of the auction "Unique Collectible: UNICEF Ball signed by Mats Hummels" go directly and without any deductions to UNICEF.
read more
Charity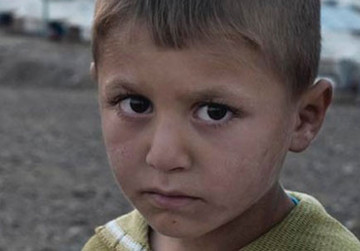 UNICEF help for Syrian Refugees
Help for refugee children in Syria
More than a million children are fleeing the gun fire and millions more are caught in Syria in the midst of the battle. These children desperately need help. They are missing the necessities. UNICEF provides them with drinking water, medications and other items essential for survival.