Icons of Rock: Experience KISS live in Dortmund from Box Seats
Description
KISS are the icons of rock – and they return to Dortmund on May 12th. Their explosive live show in the Westfalenhalle has been sold out early on. But we managed to reserve two exclusive tickets so that you and your companion can watch the "greatest show on earth" from box seats. Furthermore you will be able to enjoy the catering service. For all the rock giants' fans – this is a great chance you simply can't afford to miss!
Discover more of our one of a kind auctions all for a good cause!
read more
Additional details
You are bidding on a special concert: Two VIP tickets for the sold-out KISS concert in Dortmund.
Date: May 12, 2017
Venue: Westfalenhalle Dortmund
Box seats including food and drinks
Travel and overnight accommodation not included
The proceeds from the auction "Icons of Rock: Experience KISS live in Dortmund from Box Seats" will be passed on in full, without any deductions, directly to Kinderlachen e.V.
read more
Charity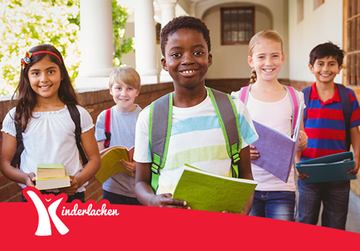 Kinderlachen e.V.
Kinderlachen - The aid organisation for children in Germany, Austria and Switzerland
Kinderlachen supports, with many voluntary members, children in need all over Germany, Austria and Switzerland with everything they need the most, as for example furniture, school material, medical technology and many other things.