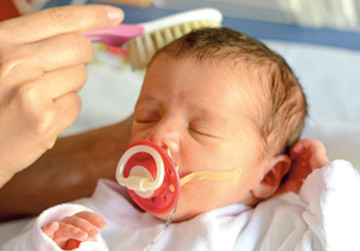 New building of Bethel children's centre
Helping ill children!
In the midst of Bethel, a clinic in which medical competence and modern technique are as important as a family-friendly atmosphere is being built. Under one roof, all fields of paediatrics will be united. There will be many oases for playing and enough space for parents who'd like to care for their children at night as well. The better the small patients feel, the better they will get well again.