World Childhood Foundation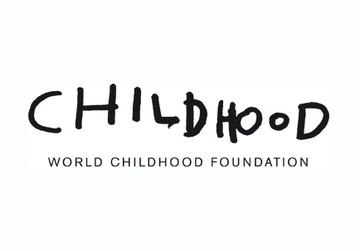 "We may not accept the abuse of children without acting", Queen Silvia of Sweden claimed - and she acted. In 1999, she founded the World Childhood Foundation on the basis of the UN Convention on Children's Rights. The aim of the foundation is to act globally against the exploitation, negligence and the abuse of girls and boys. At the same time, the foundation boosts for better life conditions of vulnerable and deprivedchildren and for the creation of a worldwide conscience about the rights of children. The World Childhood Foundation does not execute own projects, but cooperates with national, regional and local NGOs worldwide.
Die Projekte der World Childhood Foundation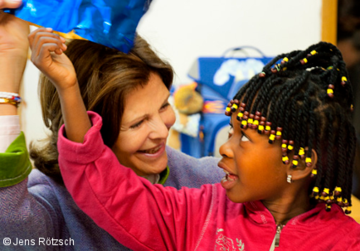 World Childhood Foundation
Children are our future
Children are our future. Convinced by this statement, Queen Silvia of Sweden founded with 14 co-founders the WORLD CHILDHOOD FOUNDATION in 1999. The aim of the foundation is to improve the life situations of vulnerable, exploited and poor children worldwide.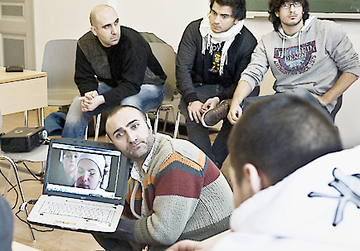 HEROES
Against violence and suppression in the name of honour
In 2007, the project HEROES started. Its aim was and is to work with young men (17 to 23) with a migration backgroud and with the will to take responsibility against physical and mental violence and the will to campaign for equality of men and women.