Nicolaidis YoungWings Foundation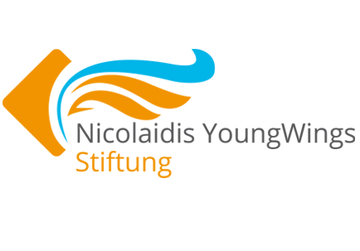 After the death of her husband, Martina Nicolaidis established the non profit organization, whose purpose is to step in for the benefit of young widows, widowers and their children.
The bereaved have support through a comprehensive system of assistance. Within this system are self help groups, bereavement counselling, financial and legal advice and special projects for children and adolescents. The concept of this guidance is based on the need for long term , sustainable help. The goal is that those affected are given help to find the needed assistance anywhere in Germany. Since its establishment the Nicolaidis Foundation has been working to build up a German wide network.
The Bavarian ministry of education has given the Nicolaidis Foundation the task of building a network system throughout Bavaria for children that have lost someone important to them or have experienced some trauma. The mission of this network is to get these children the help they need. To achieve this goal the already existing online counselling of the foundation has been expanded and professionalised. Children and adolescents between twelve and twenty-one years have the chance to exchange thoughts and views in the forum or use the opportunity for a private counselling session , all on www.youngwings.de. There is also a database for those looking for a drop in centre close to home.
Das Projekt der Nicolaidis YoungWings Foundation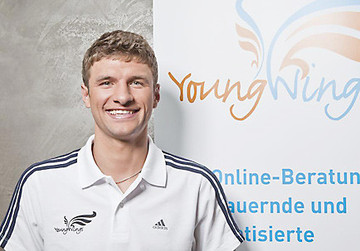 YoungWings
YoungWings – Aid network for grieving and traumatised children and adolecents that have experienced a loss
The online counselling organization YoungWings is there for children that have lost a close family member. They are there to give empathetic advice to help the grieving cope with the loss.