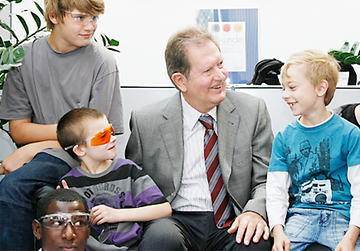 St. Michael Children's Home in Fuerth
Rainer Winter Foundation - Donations for the children's home

The altruistic goal of Rainer Winter Foundation, Fuerth, Germany, is to provide financial support, with a minimum of bureaucracy, for children, who are in need, sick or disabled in Germany and all over the world for over 30 years. The foundations' and founders' main focus has been on socially disadvanted children in Central Franconia, especially e.g. St. Michaels' Children's Home in Fuerth.