Ernst Prost Foundation
The Ernst Prost Foundation helps people in need through no faults on their own for they can better deal with their fate. At the same time, the foundation chose as its task to provide education to young people. Besides the help for single persons, Ernst Prost expanded the foundation's mission to the non-profit sector, especially to public health, help for the youth and the elderly, education, public welfare, help for refugees, people with disabilities and crime victims. Misery can occur to people at all ages and positions - from childhood to the high retirement age. Just as diverse, the foundation wants to help - quickly and unbureaucratically.
Das Projekt der Ernst Prost Foundation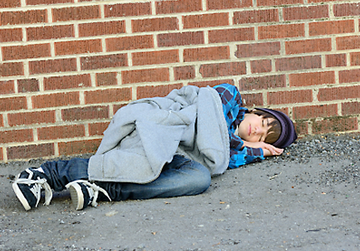 Straßenkinder e.V.
Get street children back to society
One of the biggest problems of the present society are children and youths growing up without any social ties: lost children. This is also shown by the high number of street children in Germany. A number of around 9,000 teenagers and young adults are estimated to live rough.