Back to the charity
Sporterleben-Nordhorn e.V.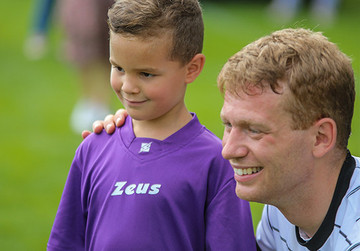 Zweck des Vereins Sporterleben-Nordhorn e.V. ist insbesondere die Förderung des öffentlichen Gesundheitswesens, der öffentlichen Gesundheitspflege und die Förderung der Jugend- und Altenhilfe. Unterstützt werden Menschen mit verkürzter Lebenserwartung und schweren Krankheiten, vor allem im Bereich Kinderhospiz.
Um finanzielle Unterstützung leisten zu können, organisiert der Verein Sportveranstaltungen jeglicher Art für den guten Zweck. Die Erlöse gehen an regionale Hilfsprojekte aus Nordhorn und Umgebung, z.B. an das Kinderhospiz Löwenherz. Sporterleben versteigert seit 2021 im Rahmen von großen Charity-Aktionen signierte Trikots von Topsportlern und weitere Artikel von Unterstützern wie z.B. Sebastian Fitzek und der Handball-Bundesliga.